The production of grids from fiberglass allows greater practicality compared to steel reinforcement because it allows large structures to be much stronger and lighter at the same time. It can be applied to different kinds of floors, ceilings, and walls.
Fiberglass mesh grids are coiled into a roll to a custom length specified by the customer or produced in sheets.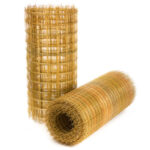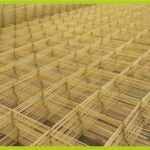 The grids are produced with a length varying from 500mm-2000mm meters with cell distributions of 50×50/ 100×100/ 150×150/ 200x 200, and rod diameters between 1.8mm-8.0mm, all of which are customized according to the customer's request. Check the table below for the available various parameters.
In addition, a key feature of fiberglass grids is that they restore their shape after sustaining deformations. Therefore, there is no need for worry when the product is being transported.